<![if !vml]>

<![endif]>
<![if !supportEmptyParas]> <![endif]>
'The Best Work, In My Experience, Is Always Done Where
There Is Genuine Company Spirit.'
<![if !vml]>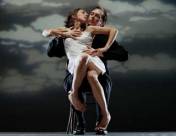 <![endif]>                                                                                                                                                        Dame Judi Dench
~Courses~
JUNIORS
All the upper limits of age range stated below are fluid.  Each child develops at a different rate and some are ready for more mature work earlier than others.  The college recognises this and reserves the right to place students where they will receive the most benefit.  There is a limit of 15 students per class.
Junior Carousel
The Junior Carousel is a three hour session for 5 – 13 year olds comprising of music, dance and drama.  The classes are split by age and ability.
Music
In the music class the pupils are made aware of rhythm, notation, instruments, sight singing, music history and as they grow, vocal technique.  They are introduced to a variety of musical genres to show there is life beyond pop!
Dance
Dance classes involve basic ballet technique up to an experienced level in order to build muscles and stamina, tap and modern.  IDTA examinations are available for those students wishing to take them.  Those students wishing to major in dance are encouraged to take private lessons.
Drama
The drama classes involve improvisation, script work, mime, historical movement, stage awareness and stage technique.  Students are also introduced to the work of the technical departments in theatre.  All classes are tailored to the age and experience of the pupils.
Each year the students are assessed and written assessments are sent to parents.
<![if !vml]>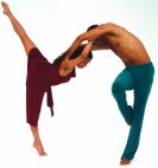 <![endif]>
Class Times
Saturday
Tuesday
The choice of the Saturday or Tuesday class depends on availability of places.
SENIORS
Musical Theatre
The Musical Theatre course is a four hour class for 13 – 20 year olds wishing to specialise in the skills of musical theatre.  As with the Junior Carousel, the students are divided into three groups split by age and ability.  There is a limit of 15 in each class.  Those wishing to specialise in one discipline are advised to take up private lessons.  This is particularly important for dancers or singers.
Music
In the music class students study theory, vocal technique, harmony, sight-singing, history of musicals and vocal presentation, repertoire and microphone technique.  There is facility for those who wish to take The Associated Board of Music theory examinations and or study an instrument with our Head of Music or one of the peripatetic tutors who visit the college.
Dance
Students study ballet technique, tap, modern and jazz.  Those wishing to may audition for the professional dance troop, TeamRoar.  The students are also encouraged to take IDTA dance examinations.
Drama
Students study improvisation, script work, character work, mime, voice production, an introduction to television and film technique, audition technique, theatrical styles and practitioners.  They are also given the opportunity to experiment with the technical side of theatre e.g. lighting and sound.  Those students particularly gifted dramatically will be invited to audition for The Oscars Theatre Company.
The course also includes audition days and assessment interviews.
From the age of 15 students may begin to work towards the Oscars College of Performance Arts Diploma, which will be awarded on the successful completion of a further three years study and final presentation.
Class Times
Saturday Afternoon
From time to time the Musical Theatre undertakes a major production.  Please note that at such times there will be extra rehearsals which may be on Sundays or during holiday times.  All students involved in a production would be expected to attend.
Oscars Theatre Company (Performance Arts Class)
The Performance Arts Class of Oscars College works as a professional theatrical company 'Oscars Theatre Company'.  Years ago, actors gained experience and knowledge by working in repertory companies, where they started as Assistant Stage Managers and worked there through the varying jobs of a small company.  The performance arts class works in a similar manner.  Students gain knowledge of styles and practitioners, devising, stage technique and awareness, character development, period movement and manners all through production.  The company is now renowned for its professionalism and high standard of work.  In August 2004 it gained a 5 star review at the prestigious Edinburgh Festival and in 2005 it performed to great acclaim on Broadway, New York.  In May 2006 the company is to have an audience with the playwright, Sir Alan Ayckbourn.  From the age of 15 students may work towards Oscars College of Performance Arts Diploma which will be awarded on the successful completion of a further three years study and final presentation.
Class Times
Thursdays
Please note that when in production, students will be expected to be available for rehearsal on Sundays and during holidays.
EXTRAS
The Oscars Singers
The Singers are a senior choral group which train to professional standard.  They represent Oscars at charity functions and professional engagements.  They have already performed with professional artists on national television.
Rehearsal Times
Wednesday evenings.
The Vocalees
The Vocalees are a junior choir which performs in its own right and also feeds The Oscars Singers.  They have an outreach to the local community and a special link with our local church where we hold The Oscars Annual Carol Concert, which is always a great favourite with parents and the public.
Rehearsal Times
Wednesday evenings.
TeamRoar
TeamRoar is Oscars own professional dance company.  They work to an extremely high standard and are in great demand with local and national charities and have strong links with national dance companies.  They have their own exciting modern style but their training is classically based, so they encompass many different forms of dance.
Rehearsal Times
Wednesday
When in production students must be prepared for extra rehearsals which may be at weekends or during holiday periods.
Entrance to all the extra curricula activities is by audition
We ask no extra fees for these activities, just commitment and lots of hard work!
<![if !vml]>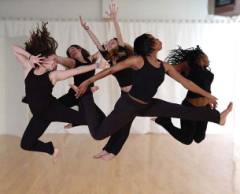 <![endif]>
Private Lessons
Private lessons are available in the following.  Fees available on request.
Singing

Piano

Theory

Guitar

Percussion

Dance

Drama
Competitions and Awards
Occasionally the college holds internal choreography and directors competitions.  A number of our students have shown an interest in this area of theatre and we wish to encourage its development.  Also, every year, the college hosts its own Awards
Ceremony, at one of Huddersfield's top hotels, where the more experienced of our students are responsible for the entertainment.  The achievements and progress of students are recognised with the presentation of specially designed certificates and trophies.
<![if !supportEmptyParas]> <![endif]>