<![if !vml]>

<![endif]>
'A Theatre That Cannot Be Laughed In,
Is a Theatre To Be Laughed At'
                                                                                                                                                                Bertolt Brecht
<![if !vml]>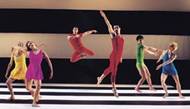 <![endif]><![if !vml]>

<![endif]>
~The Agency~    
Oscars Management
Many of our students wish to take up an acting career so in 2004 Oscars Management was born.  Its aim is to guide our students and protect their interests in what is the most difficult of professions.  The agency is represented in 'The Spotlight' which is the casting directory for the industry.  Wherever possible we arrange auditions to take place after school hours.  Where we are unable to do this, we liaise with the pupil's school and seek permission from the Head Teacher for the student to be absent.  Most of our auditions take place in Manchester.  However, there are times when they take place in London.  If parents are unable to escort their children, then the college will provide a chaperone.  We make no charge for inclusion on the agency's books but we do insist that all photographs are taken by the college photographer.
Students are encouraged to view representation by the agency as a privilege.  As behaviour, courtesy and a professional approach to work are of paramount importance to us, students who are discourteous to staff or lack commitment will be barred from attending auditions.
In Conclusion
The staff at Oscars is dedicated to excellence.  The standards we demand of our students are high.  We expect hard work and commitment.  In return we offer high quality tuition in a friendly, family environment, where students support each other through disappointments and set-backs, encourage each other to dare to achieve, respect each other's talent and most of all enjoy the mutual realisation of their art.  Not every student will achieve or choose to achieve a career on the stage but with the skills we teach: confidence, self discipline, teamwork, reliability and imagination every student will be equipped to tackle any walk of life.
How can you apply?
Entry to the school is by way of interview and audition.  Audition speeches for 8 years and above are available on request.  Please remember that we are not looking for polished performers but potential and the desire to perform but we do ask that you learn your chosen speech.  An audition is also your chance to see if you like us and talk to the most important people – our students!  We feel that the best advertisement for Oscars is our students themselves so make the audition your chance to audition us!
FAQ – ( Frequently Asked Question )
How do you teach little ones stage technique?
Our younger classes do much of their learning through games and improvisation.  Young children are best taught when they do not realise how much information they are absorbing.  We make it fun and when children are enjoying themselves, they learn!
Do the younger students get tired after three hours?
They usually tire us out!
I really want to make the stage my career.  What is the quickest way to do this?
There is no quick fix.  Success in any part of the entertainment industry can only be gained by dedication, very hard work and a great deal of self-discipline.  Even then, there are no guarantees.  Some of our senior students spend an average of 11 hours a week at the college.
Doesn't so much extra time interfere with school work?
Our students learn to organise their time.  A very good lesson whatever career you eventually choose.  At examination times, or when the school work is heavy, then the college works with the student to make sure that school work is given priority.  At production times the college works with the students when compiling rehearsal schedules.  Productions are not compulsory and at important exam times some students choose not to participate.  The college recognises that education is extremely important and will do everything it can to facilitate a student's educational needs.  For our students studying A Level, AS Level and GCSE English, Music or Drama, the college possesses a small library that the students may access and senior staff are available for help and advice.
Forthcoming Events
2008
' Toad In A Hole '
18th – 21st March 2008 at Halifax Playhouse - Tickets available on 01484 545519 or direct from the Playhouse on 01422 365998.
Peter Pan ( The British Musical )
16th – 20th September 2008 at the Halifax Playhouse
Jazz Cabaret
Spring Term 2008 ( Date & Venue still to be confirmed )
Past Productions
April 2007
'Sense and Sensibility' From the novel by Jane Austen adapted by Paula Danholm presented by OTC1
Halifax Playhouse, King Cross Street, Halifax
<![if !vml]>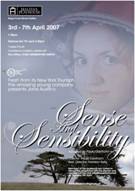 <![endif]>** Excellent performances by the two sisters.  Matthew McGloughlin excels.
If you like Austin you will enjoy this! ~ Halifax Courier
March 2007
Country & Western Cabaret Night
St Patrick's Catholic Centre, Huddersfield.
<![if !vml]>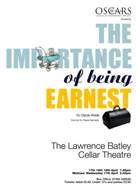 <![endif]>October 2005
<![if !vml]>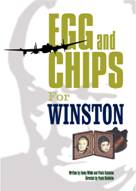 <![endif]>'Egg and Chips for Winston' by Danholm & Wilde
Highfields Theatre, Huddersfield
August 2005
'Egg and Chips for Winston' by Danholm & Wilde
Theatre 315, Broadway, New York
August 2004
'Egg and Chips for Winston' by Danholm & Wilde
The Edinburgh Fringe Festival
<![if !vml]>
<![endif]>March 2004
'The Lion, The Witch and The Wardrobe' Adapted by Adrian Mitchell
<![if !vml]>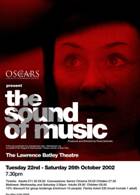 <![endif]>Brighouse Civic Centre
October 2002
'The Sound of Music' Rodgers and Hammerstein
The Lawrence Batley Theatre
'Sing With A Star' The Oscars Singers and Emmy Wilde
London Weekend Television
April 2002
'The Importance of being Earnest' Oscar Wilde
The Lawrence Batley Cellar Theatre
August 2001                                                                                                          
'The Land of No Colour' Edited by Paula Danholm
The Edinburgh Fringe Festival
March 2001
'Playhouse Creatures' April DeAngelis
The Lawrence Batley Cellar Theatre